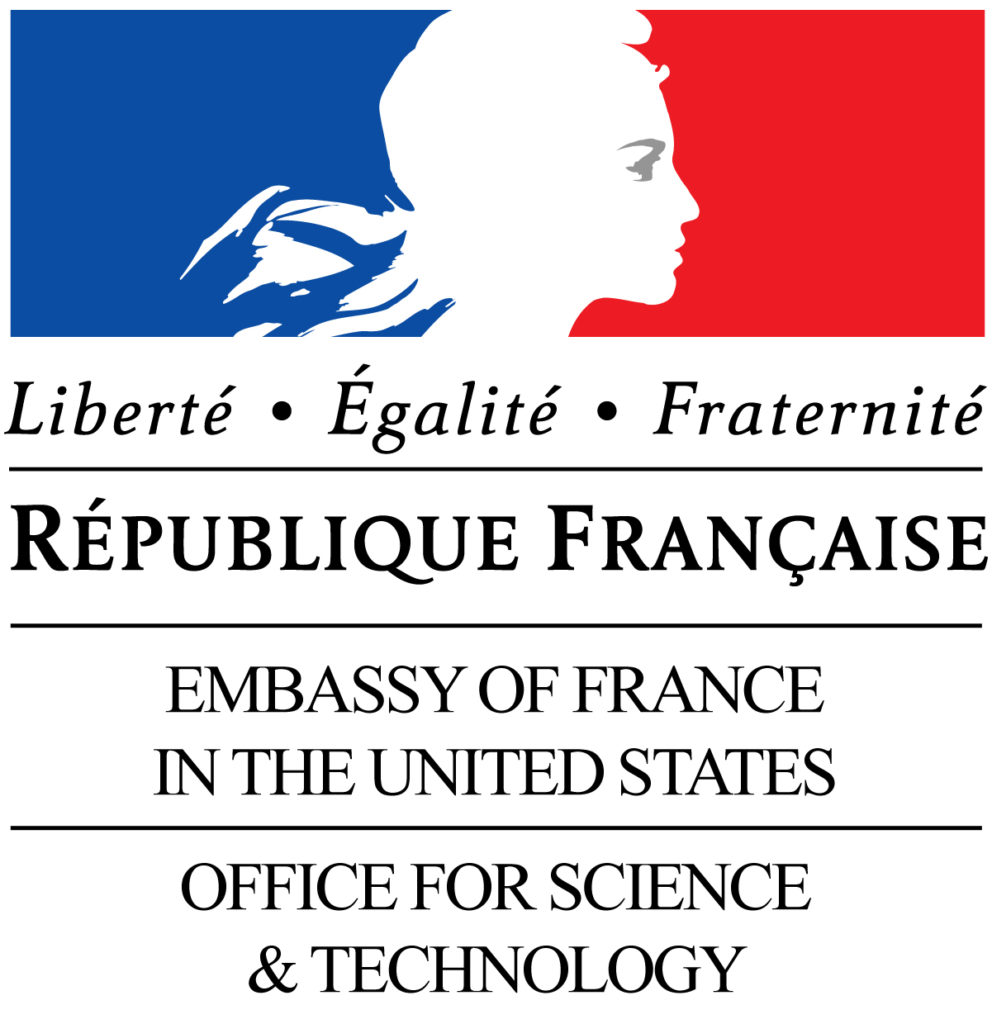 The Office for Science & Technology of the Embassy of France The Office for Science and Technology (OST), a team of 24 staff members including professors, senior researchers and engineers located in the Embassy (Washington, DC) and 6 consular offices (Atlanta – Boston – Chicago – Houston – Los Angeles – San Francisco) is dedicated to bilateral FR-US collaborations in Science and Technology.
The OST's main priorities are to monitor and report advances in Science and Technology in the US through newsletters and diplomatic channels, promote bilateral partnerships in science, technology and innovation, foster exchanges and increase mobility of researchers, doctoral students and entrepreneurs, serve as a liaison between French and American academic and scientific organizations as well as between the two countries' central governments and the European Delegation, increase the visibility of France's foremost laboratories, universities and start-ups, support young innovative companies and the internationalization of competitiveness clusters.
Close collaboration between the OST and other diplomatic divisions, such as the Economic Department, the Cultural Services of the Embassy of France as well as French Research Organizations ( CNRS , Inserm, CNES, CEA), allows the OST to efficiently handle the many economic and social implications of current science and technology issues.